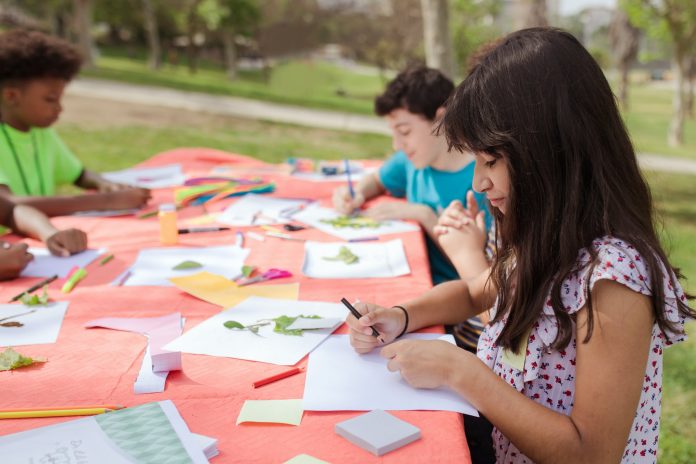 Once school is out, it feels like a great break to students because that break is expected. No school, no bookwork, and no more homework. It feels great to both students, parents, and teachers. However, if you take a break from learning, you will begin to lose those items you learned. Over time a younger child may backtrack on their reading skills, and an older child may forget how to solve certain math problems. To keep your brain challenged and to keep your child from forgetting, here are a few ideas.
No matter the age, reading is the most important way to keep your brain active. It makes you think, it makes you comprehend, you have to think about literacy and grammar, you have to problem-solve, and you get to enjoy a story. Make a reading log and try to read at least 20 books over the summer. Or set a goal that feels attainable to your family. There are so many genres of books out there to get your child started.
Cooking involves math, problem-solving, some geometry, comprehension, reading, and it is a great social activity. It also involves sharing if your family does it together, and it helps with task completion. The reward is delicious food. Cooking is a basic skill that will last a lifetime. Fuel that love for food and cooking by cooking some planned family meals over the summer.
No matter the age of the child, you can go to the grocery store and do math. You can do basic math or more compacted math. You can also teach social skills, purchasing techniques, etiquette, and so much more. Send your teenager with a list to the store, so they understand the layout, marketing, and where items are placed. Have them calculate how much you need of a product or give them an amount of money they have to stay under. These simple activities are fun, but they are also teaching many life skills.
Buy or make flashcards of different studies to stay up on your skills. They may be math flashcards, grammar, spelling, human body systems, and more.
Get real-world experience and work in an industry for the summer where you can gain knowledge and real-life on-the-job experience. This is great for older students.
Interact as a family, learn problem-solving skills, and have fun together. Three are so many different games that will help solidify math, spelling, reading, and more.
There are many different subscription boxes out there for all different ages. Some focus on STEM, some focus on reading and literature. Each month a box gets delivered for the child to enjoy.
There are many school materials that actually target summer learning and review. You can purchase these by grade level or purchase workbooks that are specific to a subject.
Get into a program online:
The internet is a great way to keep learning. There are online schools or programs that you can sign up for and keep your brain learning.
Participating in sports helps with so many parts of your body and mind. It's a fantastic way to keep your brain stimulated.
Keep your binders and review them over the summer so you remember what you worked on before heading back to school in the fall.
Summertime is a great way to learn a new language. Spend some easy summer days learning how to write, read, and speak a language that isn't your own.
There are lots of physical hobbies out there or even hobbies like writing. Get involved with a hobby to keep yourself busy, meet friends, and enjoy a new activity without school always being on your mind.