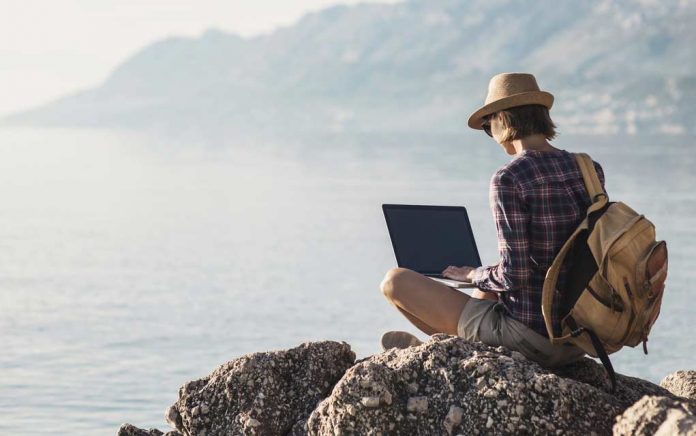 Is the rat race running you into the ground? Maybe you'd like to spend more of your time at home, or maybe you're just sick of working the same minimum wage job. Whatever your reasons, feeling like you just can't stand another day doing the same 'ol, same 'ol is a sign it's time for a change. The side gig economy is waiting; is it right for you?
Quick Read:
With nearly a third of today's full-time workforce freelancing, more people are finding freedom and flexibility in the side gig economy. A shift to freelancing might be right for you if you need a change of pace, are looking to set your own schedule, or need to supplement your current income. Here's what you need to know to make the right decision and move forward.
Check Out These Signs to See If the Side Gig Economy is Right for You.
What is the Side Gig Economy?
An estimated 57.3 Americans work some kind of side gig. Some good examples are Uber and Amazon Flex drivers, dog walkers, and online tutors, but this is really just the beginning. In today's expanding industry, there's a hustle for nearly everyone and every preferred task. In fact, about half of all millennials are currently and actively working the gig economy; a full third of the current workforce now freelances full-time.
Shifting Gears
If you've been feeling burned out and unsure how you're going to get through another work week, you might need a change of pace. The gig economy is perfect for this because it's inherently flexible and based around letting you do what you want to do, not just what you have to do. If you don't have a career yet, you can develop one while learning on the way.
Some of the best freelance coders and programmers never even went to college – they self-taught along the way. Why suffer any longer in a job you hate when you could be working toward something more fulfilling?
Shifting Priorities
Many people turn to side gigs to have more time at home, whether it's to drop the commute, cut babysitting expenses, or simply to reclaim their daily schedules. Parents of young children might consider starting their own daycare, or secretaries might look into online transcription work. If you need more flexibility in your schedule, see what side hustles might help you to reclaim your time and set your own hours.
Shifting You
Are you where you want to be in life? Maybe you could stand to increase your current level of income. Whether you're looking for a career overhaul or a little extra cash on the side, you deserve to feel fulfilled and confident in what you do. While it might take time to find the right hustle, a new job could also mean a new you. That little side gig just might end up blossoming into your own company and a steady, comfortable income later on down the road.
The face of today's workforce looks far different than it did just a decade ago. Changes are coming over the next five to 10 years, too. The future is waiting, but it's up to you to claim it. Why not jump in and experience all of the benefits first-hand!
~Here's to Your Success