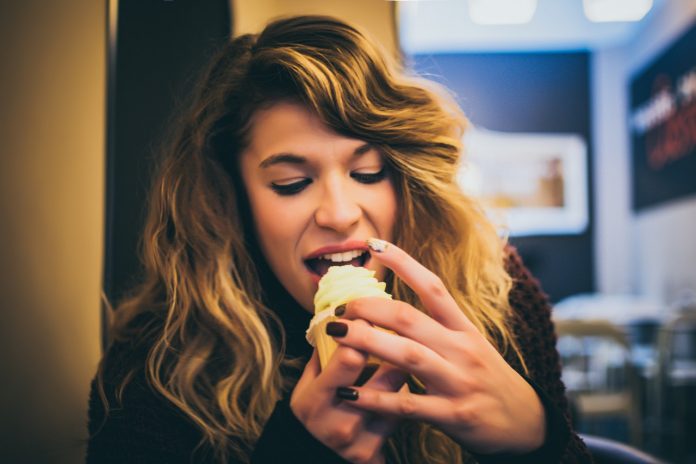 Are you one of those people who just can't make it with only three meals a day? You are certainly not alone! According to one study, 94% of U.S. residents have at least one snack per day. Whether you're a mid-morning snacker, an afternoon snacker, or a late night snacker, it can be difficult to keep your overall nutrition in mind when you're on the go.
The reason you feel like a snack is generally because your energy levels are starting to dip. So it's important to think about grabbing something that can help keep your energy up through your next meal so you won't be tempted to snack again (and again, and again, yes we know how it goes). But it's nice when your snack actually tastes good, isn't it? Because, let's be honest, something a little salty, or savory, or sweet probably sounds a lot more appealing than just any old thing you'd end up chomping for extra energy.
So we've got a list of your childhood favorite snacks that will satisfy your cravings and give you the energy you need to make through your day of meetings, or classes, or childcare—or any of the other fifty things you have to do in a week.
1 – Ants on a log
Yes, your favorite nursery school snack is back! Think about celery sticks with a slather of peanut butter and a sprinkling of raisins to represent the "ants" and you've got a snack that has plenty of protein and plenty of cravings satisfaction to boot. If you want to make this a little more sophisticated, try almond or cashew butter. You can also try substituting other dried fruit for the raisins, like craisins or dried tart cherries.
2 – Apples and cheddar cheese
If your parents used to send this snack with you to school, you may start feeling a bit of nostalgia just thinking about it. You get the good crunch and nutrients from the apple with the hit of satisfying protein from the cheese. Think about nice big wedges of apple with about 1oz of cheddar cheese cut into several small, slim sticks. To give this snack a little pizazz, try a spreadable cheese like brie or different fruit like pears.
3 – Yogurt
Yes, this classic may still be in rotation on your breakfast table, but consider bringing it back as a snack. A 3oz portion backs a good punch of protein, especially if you reach for a greek yogurt. It's definitely going to help get you through the rest of your day. To make this one a little more grown up, add some berries or fresh fruit.
4 – Popcorn
You don't need to save this snack favorite just for the movie theatre! Popcorn is actually a whole grain which some added protein besides. Air pop some in the morning and take a couple of cups of it with you to snack on throughout the day. Skip the butter and oil, and try sprinkling some nutritional yeast or finely grated parmesan on instead. Or if you really want to be grown up and a little naughty, try a homemade kettle corn by sprinkling on some kosher salt with 1/4 teaspoon of sugar.