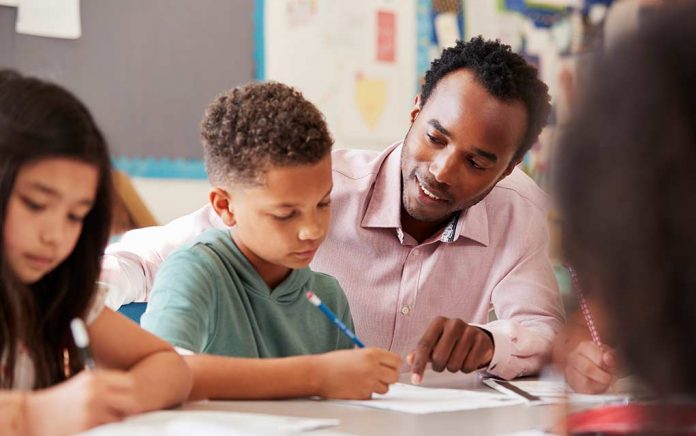 If you've ever thought about teaching, now may be the time to make your move. There are, incredibly, many opportunities for aspiring teachers to go to school for little to no out-of-pocket cost. While you will not find a school that's willing to waive your entire tuition, you can apply for private, local and government grants that will drastically reduce or eliminate your education costs.
Why Are There So Many Grants for Teachers?
The number of teachers continues to decline in spite of the growing need for qualified teachers. The shortage is most profound in poor districts, where it's already difficult to attract credentialed teachers. In fact, the pool of teachers with the right credentials is shrinking in all districts.
Why? High education costs coupled with low-wage expectations are keeping most people from entering the profession. For many, the investment isn't worth the payoff. But for those who feel the call to teach, the profession remains one of great rewards even if those rewards aren't always financial.
List of Grants Available to Aspiring Teachers
Teaching grants, free money that helps aspiring teachers pay for school, can help people to become teachers at little to no cost. There are several available through private business and organizations as well as at the local, state and federal levels. Here are a few grants and scholarships available to aspiring teachers:
In addition to these, there are numerous others. To find out what scholarships, grants and programs are available in your area, speak to a financial advisor at your chosen institution.
How to Get Your Teaching Education Covered
If you've already paid for a teaching education, you may be able to wipe out a portion of the balance owed on your student loans. The Teacher Loan Forgiveness Program will help you eliminate up to $17,500 of your student debt. And, even better, the Teacher Loan Cancellation Program may wipe out 100 percent of your student debt financed through the Federal Perkins Loan Program.
Although qualified teachers are in high demand, there is a critical shortage of them in this country. For this reason, dozens of organizations have made it their goal to help aspiring teachers pay for education costs in exchange for their promise to spend a specified portion of their career teaching. If you've ever wanted to teach children, there has never been a better time to get your foot in the door.