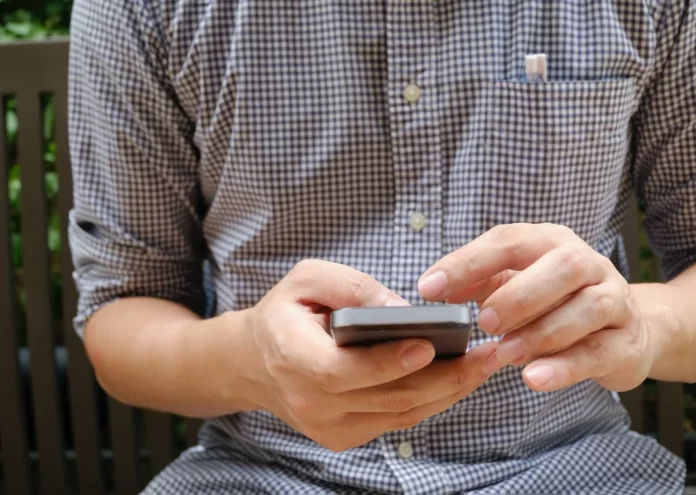 Let's face it- owning a phone is a necessity. But it's so expensive! The average American phone plan costs about $127.37 per month.
With a potential recession in the near future, a phone plan is a difficult expense to afford. However, there's a way to keep a cell phone plan without having to pay from month to month. Here's how!
The Government's Solution
The Government has noticed this concern among many Americans to have affordable phone options. Several phone plan programs have been created and funded by the federal government for low-income individuals who need a phone but can't keep up with the costs.
Lifeline Assistance is the primary program that is geared toward Americans who need financial aid in order to afford a phone and phone plan. Over 33 million Americans are eligible for this program and have received cellular assistance.
With that, there are certain qualifications that are needed for most of these programs. In order to qualify, you must either have an income that is at or below 135% of the Federal Poverty Guidelines or be currently enrolled in any of the following government programs:
Supplemental Nutrition Assistance Program (SNAP)

Supplemental Security Income (SSI)

Medicaid

Federal Public Housing Assistance (FPHA)

Tribal-specific programs such as Bureau of Indian Affairs General Assistance, Tribal Temporary Assistance for Needy Families (Tribal TANF), Food Distribution Program on Indian Reservations

Assistance for Needy Families (TTANF), Food Distribution Program on Indian Reservations (FDPIR), Head Start

Veterans and Survivors Pension Benefit
What Comes With Government Programs?
As of 2021, participants in government-funded phone programs receive the following:
1,000 minutes in voice-to-voice calls

3G speed

Usage allowance of 4.5 GB from mobile broadband and 1,229 GB from fixed broadband

Monthly service bill supported, making your charge be $0
Applying for this program is an easy process! All you need to do is go to the Lifeline Assistance website HERE and enter your state or territory. From there, the qualification portion of the application will begin.
The Lifeline Assistance application looks very similar to the FASFA application. Both require a lot of personal information needed on your end and the overall length takes some time to finish. Be prepared to spend anywhere between 30 minutes to an hour on the application before starting it.
Prior to beginning, be sure to have near you your tax forms, forms of identification, and other personal information. Having this information easily accessible will make the process of filling out the application quicker and easier for you!
FREE Phone Plans
While most major cell phone providers are not included in Lifeline Assistance, that doesn't mean your phone service speed or plan will suffer because of it.
These programs either come with a free phone or a phone for a small $10 co-pay!
Assurance Wireless is one of the top-rated Lifeline free Government phone programs. This program includes free unlimited texting, monthly data, 10 GB of hotspot data, and free monthly minutes. They also throw in a new Android smartphone for first-time members. 
The same qualifications of Lifeline Assistance apply to Assurance Wireless, and this program is eligible for one person per household. 
Cintex Wireless is another well-known Lifeline program and is also 100% free. This program offers free unlimited data, talk, and text while maintaining efficient, high-speed internet. 
Cintex Wireless is unique because they give you a variety of phone options to choose from. Customers can choose an iPhone 8, Samsung S9, Google Pixel, Samsung Galaxy A12, and other cellphone types for free! 
Cintex also offers plans that include both a phone and tablet for a small price. You can choose a plan with an iPhone and iPad for under $10, or a Samsung Galaxy Tab S4 for $25. 
enTouch Wireless is a program available in over 33 states and is also free of any charges. The plan comes with unlimited data, talk, and text, free international calling, and is free of any contract or fees.
You are given a free premium smartphone from top brands like Apple, Android, and Samsung. 
Prior to applying, be sure to look closely at your state qualifications. That way you don't miss any potential additional qualifications you may need!
SafetyNet Wireless is a program that is known for its flexibility within its plans! Each plan includes free monthly minutes, texting, and data, as well as a free smartphone. 
A cool quality of this program is its' data refill policies. If you run out of data before the end of the month, SafetyNet Wireless has your back. They allow users a certain number of free data refills and inexpensive rates if you exceed that number. 
Infiniti Mobile is another great option if you're looking for a phone plan for $0 a month. This government program offers a free plan and everything included with that. 
Additionally to that, new users depending on their eligibility can also qualify for free wireless internet as well! This program includes everything you need as a young adult starting out on your own. 
Find The Best Program For You!
These are not the only government programs under Lifeline. There are over 50 different known programs that offer a free phone plan of some sort! Some are unique to certain states, while others are nationwide. 
While your new phone may not be the newest smartphone release, these programs still offer well-functioning smartphones to eligible users. Some also allow you to use your current phone within their phone plan, so be sure to check each program before deciding. 
Money is tight for many, and phone expenses add up quickly. It's safe to say it's not easy to survive on low income in a country with inflation on the rise. This is why the government is not slow to provide financial assistance where it can.
These programs are reliable, easy to apply for, and can take one less monthly bill off your back. Research each program, make sure you qualify, and get your free phone and phone plan for free today!