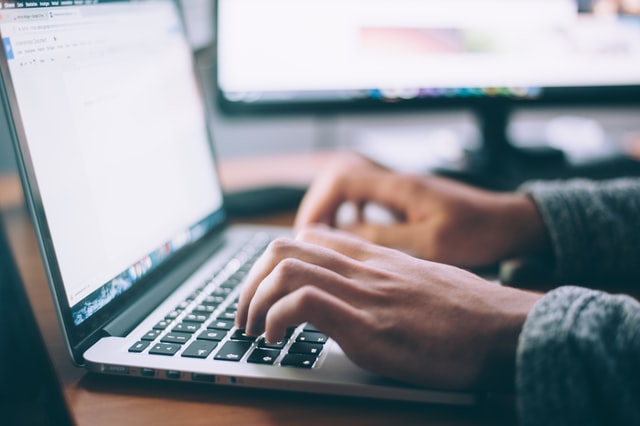 If you're applying for multiple schools at once, you are probably very familiar with the college application essay process. This can be pretty daunting for a lot of people who are uncomfortable writing or think there is too much pressure riding on one little essay.
While your application sets you apart from your competitors in the program you want, writing it doesn't have to stress you out!
Let's look at some helpful tips to get you on your way to killer essays that will put your application on the top of the pile.
Use Grammarly
If grammar is not your strong suit, don't let that hold you back from showing off your strengths to prospective schools. Applications such as Grammarly can automatically identify and correct the basic mistakes that you might miss. 
Some colleges will throw away an essay when they see mistakes that could easily be fixed. This is the first round of cuts for the entries they receive. Even grammar nerds frequently look over minor errors, and missing them could leave a bad taste in a reviewer's mouth. Make sure your brilliant ideas are read by checking over your work with Grammarly!
Know Your Audience
Before sitting down to start the essay for each specific application, put yourself in the mindset of that school's culture. You don't have to conform your ideas to what the college believes, but you want to be aware of the values of the people reading over your application.
Doing this will help them see if you are a good fit for the student body. Who knows- you may offer an idea that catches their eye and challenges their perspective in a positive way!
Self-Reflect
Most essays ask for some insight into your character or life experiences. Collect different thoughts onto one mass document that can you can refer to while writing for different schools.  
By writing these things down on a central document, you can easily refer to them whenever you need to curate a consistent answer. Many college application essay questions are pretty similar, so this will help you a LOT in the long run. 
Ask For Help
Even if you feel great about a certain essay, ask for feedback from another strong writer. A fresh set of eyes can get a better feel for how the reviewers will read your essay. 
Author Ernest Hemingway says, "the only kind of writing is rewriting." It may feel like you're taking on a lot of criticism when you ask someone to review your work. However, these rewrites are what will make your application even stronger. 
Be confident in your abilities and highlight your strengths! Use these helpful tips to convince your dream school to let you be part of their incredible program.
The only way these schools will know that they need to pick you is if you tell them through your impeccable writing!