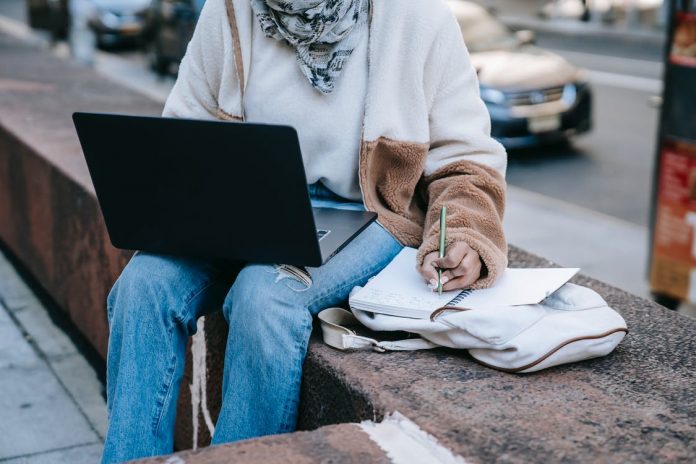 Looking for a job has never been easier — or more overwhelming. Job listings online seem endless, but not all employment search sites are created equal. Some are more user-friendly, offer better opportunities, and have better reputations than others. Let's take a look at the 10 best job search sites out there for students.
1. LinkedIn
LinkedIn combines a user-friendly social media interface with the ability to network and locate potential employers. You can show off your skills, work, and qualifications in your posts and use hashtags to make them stand out. You can also conduct job searches, research prospective employers, and strengthen your career connections.
2. Glassdoor
Glassdoor may be best known for employee reviews of companies, but it also offers a way to search for jobs. Check out listings, and then read the reviews to see what real employees had to say about their work culture, benefits, and even pay. You'll get a better idea of what you're signing up for by reading the reviews before you apply.
3. Monster
Monster has been around for ages, but it's still out there providing a way to search for the position of your dreams — and just because it's older doesn't mean it's outdated. The website has been updated, and it has the added convenience of allowing you to upload one resume and send it to multiple employers. It's kept up with changing technology and is just as user-friendly as some of the more well-known sites.
4. Indeed
It calls itself "the #1 job site in the world," and it's certainly one of the best known. Indeed has over 250 million users, making it easy for employers to find employees and vice versa. The downside of it being such a well-used site is that you may find yourself overwhelmed by all the options. Try narrowing your search and see if the job you want is listed there.
5. AfterCollege
Finding entry-level jobs has never been simpler than with AfterCollege. No need to scroll through job after job you don't qualify for when you can search by job or major. You can find a listing that allows you to take that entry-level step toward climbing your particular career ladder.
6. Jooble
At first glance, this site doesn't seem to have any bells and whistles. Don't let the simple website design fool you. Simply begin typing in a job, and you'll see just how many in that category are available. The listings are compiled from employers, job sites, and social media. Jooble was a start-up founded by students, and it offers a great way for students to hunt for meaningful employment.  
7. CoolWorks
This job search site really is the coolest! It's great if you want to make money and have fun, too, and it can also help you find seasonal positions to do between semesters. Some of the categories available include campgrounds, national parks, vineyards, breweries, creative jobs, hot springs, resorts, and even work on the water. These aren't your typical office jobs — although you can certainly find those listed here, too. 
8. Handshake
Look for jobs and internships at your school with Handshake. You'll be able to network with alumni to connect to positions in your field. You can even find career fairs near you! 
9. SimplyHired
SimplyHired is similar to Indeed. You'll be able to upload a resume and then search through employment opportunities. This is another popular website, so you'll be sure to find plenty of listings for your field. 
10. Idealist
Find a job and make a difference with Idealist. Job listings, internships, and even volunteer opportunities are on this site. This non-profit organization connects people who are passionate about helping others to their ideal careers. This is the site to search if you're interested in human rights, social justice, animal rights, or the environment. 
Applying for jobs can be overwhelming. These sites can help to narrow your search and open plenty of great options. Allow yourself to take a deep breath and get excited about the possibilities. Somewhere out there, an amazing job could be waiting for you! Dust off that one-of-a-kind resume, stretch out your typing fingers, and start searching!