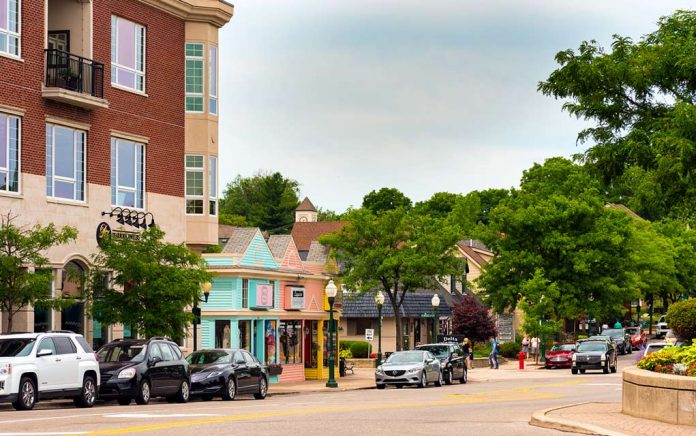 When football season rolls around, everyone has their favorite team. The locations of these teams can be important, especially when it comes to traveling there to see the big game. But what about all-around things to do? Or even deciding to live there? Which places are the best? Check out our picks for the five best college towns in America.
Ann Arbor, Michigan
Home of the University of Michigan Wolverines, Ann Arbor, or A2 as the locals call it, is a true college town at heart. It's one of the best in America because of its diverse community rich in arts and culture. Known to college rivals as the Big House, Michigan Stadium is hard to miss as you pass through the outskirts of the city. Foodies are abundant here in A2. A must-visit is the infamous Zingerman's Deli, where you can feast on artisan foods that have been sought after by locals and celebrities alike — including a president!
Columbus, Ohio
Columbus is Buckeye country! Ohio State University is nestled in this metropolis, which attracts new college prospects each year. It's a great place to live and visit. It's also the capital of Ohio. Restaurants dot almost every corner in and on the outskirts of the city. Some main attractions to check out include the Columbus Zoo and Aquarium and the world-renowned Franklin Park Conservatory.
Gainesville, Florida
Gainesville, Florida is home to the University of Florida and Santa Fe College. With its strong educational values, Gainesville is one of the best college towns because of its close-knit community and unusual hot spots, like the local Bat House, which attracts more than 100,000 bats each night. Such a cool but spooky sight to see.
If you love to party with the gang, head to Ginnie Springs. Let loose and enjoy a cool rafting experience in the aqua blue waters. Take in the gorgeous views of the caverns and clear sandy bottom. Microbreweries are in abundance and yummy food trucks visit almost every street. Gainesville is also where Gatorade was invented.
Berkeley, California
The West Coast is no stranger to solid colleges and universities, and Berkley is no exception. UC Berkeley is well known as being a very liberal school, but it also has some large, well-known employers to help boost the economy. The U.S. Department of Energy national laboratory and Bayer Pharmaceuticals reside there.
Cutting-edge technology ensures that employment opportunities are abundant in this quintessential college town. What really brings visitors to the area is the array of shopping, attractions and restaurants off-campus and nestled near the iconic San Francisco Bay.
Long Beach, California
Long Beach is home to California State University, Long Beach. The city of Long Beach is rooted in sustainability and diverse attractions. Check out the Shark Lab and Japanese Garden right on campus. Considered an urban waterfront playground, this beautiful beachside community has everything from aquariums to world-class eateries. It's a great place to stay and play.
Durham, North Carolina
This city in North Carolina is home to several colleges and universities. Duke University and nearby University of NC at Chapel Hill are two of the most popular. Durham is home to some of the world's most industrious entrepreneurs. It's an inspiring place to live with award-winning restaurants, live entertainment and tons of start-up businesses, making it a great college town grounded on beauty and history.
These great college towns offer an array of attractions, fine educational establishments and an overall welcoming feel upon arrival. No matter what you're looking to do when you visit, one thing is for certain: You'll wind up with a unique experience at each locale.
~Here's to Your Success!
Copyright 2019, DegreeAuthorities.com