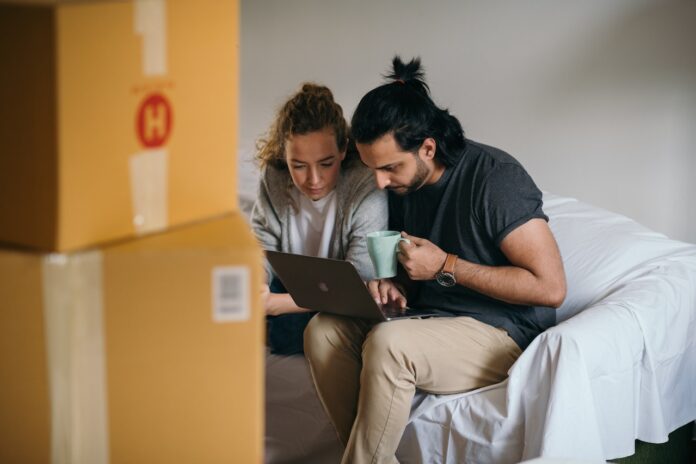 It's no secret that apartment prices are going up. It seems like everyone and their mother is talking about the difficulties they are having in apartment hunting. 
The market has been rising significantly and many people are left to figure out how they can afford to live. Scrolling through apartment listings nowadays is enough to make you go mad.
Although there's not much to be done about the market just yet, there are ways to see significant price reductions. There are tons of tools, tricks, and tips for looking for affordable apartments for you to keep in your back pocket.
If you're broke and feel like the apartment search keeps turning up hopeless, don't give up quite yet. Scroll through this guide to find applicable ways to cut down the costs of your apartment!
Tools
There are plenty of tools to help with your apartment search that you may or may not know about. Implementing these tools into your apartment search could save you tons, so take notes!
Rental Resume
In a competitive market like this one, you're going to need to have a good resume. Rental Resume is a great tool to use for generating an impressive resume to make you stick out from the competition.
This tool takes all of your information and organizes it in an elegant way. Once you generate a resume that you like, print it out and take it with you on all of your apartment tours. You will seem professional, trustworthy, and responsible enough to care for the apartment in the eyes of the renter. 
Online Search Tools
You probably have already heard of the main house and apartment search tools like Zillow, Apartment Finder, and even Craigslist. These aren't the only tools to use to find you your next home.
Here's a list of great websites you can check out that may be a little more unconventional:
Rentometer– Helps with understanding appropriate rent costs.
HotPads– Combines various tools, aspects, and factors to give you the most information possible.
Zumper– Offers safe and secure ways to submit your credit score along with an application as well as tons of information.
Lovely– Easy to use and even allows you to pay rent directly through the site.
Rent.com– Great for condos and townhomes specifically but also offer information on pet rules and amenities.
PadMapper– Details mapped areas to find the best location for your next apartment.
Walk Score– Shows the best apartments based on walk score, public transit, and tons of other local amenities. 
Trulia– This website offers a lot of information about the neighborhoods specifically.
Realtor.com– Offers tons of detailed information and focuses on city rentals specifically.
Realtors
Another great tool to use for apartment hunting is a realtor. It can be difficult to decide if finding a realtor is best for you, so let's weigh the pros and cons.
Many realtors work directly with the landlord, meaning you may be able to skip out on some initial fees. Many agents also offer a flat fee or negotiable commission.
Tips & Tricks 
There are plenty of tools to use for this kind of thing, but sometimes even that isn't enough. There are a few tips and tricks that may help get those bills down a bit.
Understand what you're willing to compromise or leave behind.
If you're truly broke and need to save on some bills, figure out what you're willing to give up. Are you willing to move in with someone? 
There are a few ways you can save on monthly bills. Most of them involve couponing, checking for discounts, and cutting unnecessary costs.
One of the best ways to get those discounts is by downloading the right apps. Mobile apps are great tools that can save you tons of money!
Another great way to save money every month is by careful budgeting. Do a little web search on the best ways to budget. It doesn't have to be anything crazy, just track enough of your spending to keep your expenses in check.
Another way to save on bill costs is by conserving energy. Make sure you turn the lights off after you walk out of a room. Make sure your fan is turning the right way depending on the season so you aren't paying too much for A/C. 
Get the best bang for your buck.
Jot down some key questions to ask your agent or the seller. You need to make sure you have all the information needed to make the proper decision. 
Use some of the websites listed above to find out what amenities you can have. Although apartments are bound to be expensive either way, getting the amenities you want may make it all worth it. 
If you're going to pay any of those outrageous apartment costs, you need to make sure you milk it for all it's worth. Maybe you want to prioritize having a private gym on-site so you don't have to pay for a gym membership. Or maybe you can find free wifi in the clubhouse so you have a place to work remotely. 
Start apartment hunting now!
You know yourself best, so make sure you find a place that fits you best. Apartment hunting won't be easy, but if you search enough and with the right tools you may just find exactly what you're looking for.
Take every piece into consideration, understanding the aspects you're willing to sacrifice and the ones you aren't willing to sacrifice. Walk into apartment hunting like a game of strategy. That way, you'll walk out seeing all the money you saved.
These hacks are simple, but they sure do go a long way!