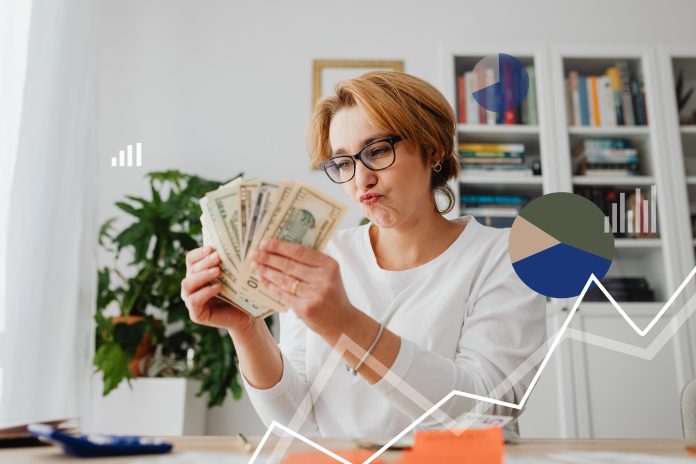 Choosing a major can be hard. You need a healthy mix of passion and financial security to feel stable in your field of study. Math majors need this too!
There are many factors to consider before jumping into any specific major. If math is a possible professional pursuit, your potential salary is a big part of this equation. Post-grad math majors have an average salary of nearly $58,000 a year, but certain jobs can reach far higher. 
You may have already considered getting a math degree if you're a fan of numbers. However, you might like the numbers behind the dollar sign even more for these jobs. 
Math Degrees and Their Average Salaries Post-Grad
Typical math degrees will get you a salary that is already above the average earning potential, but some of these jobs will get you the big bucks.
Mathematician ($68k per year)
The job of a mathemetician is to analyze data and apply your math knowledge to a variety of situations. If you go into this career, you'll be solving real-world problems. Many of these positions require a master's degree, but the federal government offers many entry-level positions that only require a bachelor's!
Financial Analyst ($83k per year)
Financial analysts guide businesses or individuals toward a personal financial plan. They are knowledgeable with money, and work to help their clients receive the best profit from their investments.
Cost Estimator ($69k per year)
Cost estimators work to determine the time, energy, materials, money, and work it takes to make a product. They do all of this so that the company can turn a profit on that product. This job can look different depending on what specialties and environments you choose.
Market Research Analyst (61k per year)
If you are curious about how things work, this job allows you to explore the market by using math and numbers. You get to monitor the forecast of what products are in demand to see the upcoming trends of culture. 
Real Estate Property Appraiser ($61k per year) 
This job is great if you are looking to climb the professional ladder. You inspect, analyze, and compare to find the best value for the property. This is a great job if you're looking to get out of the office and into the world. If certified, your pay can bump up to $100,000+ per year.
Purchasing Agent ($75k per year)
If you go into this field your job will be to evaluate the quality of certain products and services. These agents negotiate contracts and oversee other buyers or agents in the field. If you like negotiating, representing companies, and testing products, this job is perfect for you.
Financial Examiner ($67k per year)
This job may seem boring to some, but it could be right up your alley. Financial examiners work to monitor the conditions of banks and other businesses. You work with paperwork to assess how others are manage their finances.
Math Teacher ($55k per year)
Although you won't make as much with this job, it might just be one of the most fulfilling jobs out there. If you have a knack for teaching, there are so many positions and opportunities for you to jump in on. 
–
Depending on your desired income, workspace, and job description, you have tons of options in the workforce related to math. Math majors can go a long way in the business world. You may have a bright future of reaching those professional heights right in front of you.