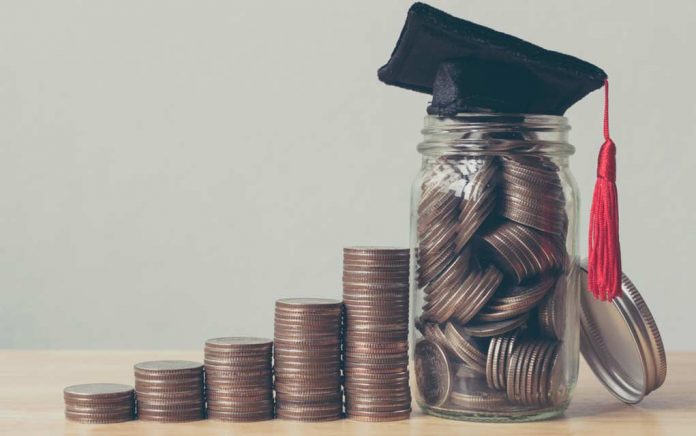 College has become way too expensive. Nearly 70% of college students graduated with $29,800 worth of debt in 2018, as reported by CNBC. But those statistics are like looking at it from a cup-half-empty perspective.
The other perspective? About 30% of college students graduated with no debt at all that year. How? Perhaps one of these strategies paid the bill.
Get a Scholarship
Approximately 20,000 students receive a free, full ride to college, according to CBS News. That's only 0.3% of students. Your chances of getting a full ride may be slim, but that doesn't mean you can't pay for college with scholarships. There are billions of dollars in public and private scholarships up for grabs. You just need to apply for them. Speak to your guidance counselor or financial advisor to see which ones you qualify for. And the best part? You can win more than once!
Apply for Fellowships and Grants
Fellowships are an awesome, often untapped, source to pay for college. Simply put, a professional fellowship is a grant that pays students to develop their skills. They're funded by a wide range of organizations, private companies, universities and foundations. While they are extremely competitive, you may be awarded a stipend, salary or grant to go to school along with funds for health insurance, travel, relocation, housing and money to live on if your application is successful.
Sign up for Paid Internship
Paid internships and/or apprenticeships are ideal for any college student looking to work their way through school. An internship can give you the money you need for tuition, and it can teach you invaluable skills that you cannot learn in a classroom. When you do graduate with an internship under your belt, you'll already possess the hands-on experience companies are looking for.
Participate in a Work-Study Program
Federal work-study programs allow you to work part time while you're enrolled in school. In most cases, your position will be related to your field of study, but you may also be able to take part in community service programs or work on campus. Although the school can pay you directly for any work performed, you can request that your pay be applied to your student account balance.
Sometimes racking up college debt is unavoidable, but there are lots of ways you can cut your college bill or eliminate it altogether. You just have to be proactive about it. Which of these strategies will you use to get paid to learn?
~Here's to Your Success
Copyright 2019, DegreeAuthorities.com