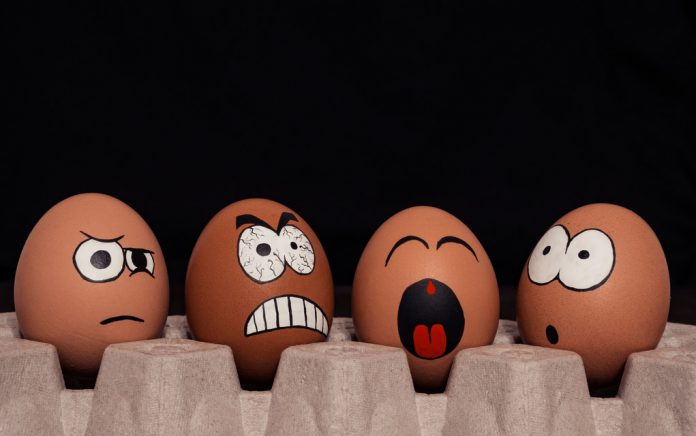 (DegreeAuthorities.com) – Everyone has experienced anger at one point in time. When anger becomes more of an issue or hits frequently, it's time to really dig deep to find out why. If what you're doing now doesn't seem to be working, it's time to look at things differently. Here are some ways to ditch anger for good!
Practice Mindfulness
Mindfulness places the focus on being intensely aware of what's going on around you in the present moment. It works through meditation, using breathing methods and sometimes guided imagery techniques. This can help you in stressful, angry encounters. Mindfulness allows you to shift anger into peace, resulting in a calmer outcome.
Always Think Before You Open Your Mouth
When it comes to being angry, you may initially want to lash out at the other person. This might make you feel better, but only for a minute. Create a mental reminder to think before you speak. Words sometimes can cut deeper than physical wounds. Refocusing on your internal peace is a gentle reminder to play nice and let God handle the rest.
Give Yourself a Time Out
Sometimes it's best to simply walk away from a tumultuous situation. If you feel the flames rising higher with a heated situation or argument, give yourself a personal time out. According to Mayo Clinic, removing yourself from a bitter situation makes you the bigger person and gives you a diversion to stop your temper from escalating.
Engage in Exercise
Feeling anger and resentment and all you want to do is lash out? Don't do it. Delve in some exercise. Go for a 5-mile run, take a swim or walk with some friends. This is a great way to let off steam and release endorphins that can help boost happiness in your brain. This may also save an important relationship from being destroyed through unkind words.
Use a Little Humor
Sometimes amid an intense debate or controversial conversation, anger can overcome you. Stop it in its tracks before it gets out of control. Try making a serious topic a humorous one. Switch gears and reflect from another perspective. The result is a friendship saved and a good belly laugh. It's a great way to liven up the situation.
To ditch anger for good, you may need to take a different approach than the one you're currently using. This could mean using humor, exercise or another strategy to help thwart a situation from escalating. If these simple solutions don't help, assistance from a qualified professional could make a difference. Learning these and other techniques to ditch anger can help you to learn to live a pleasant, peaceful lifestyle!
~Here's to Your Success!
Copyright 2020, DegreeAuthorities.com