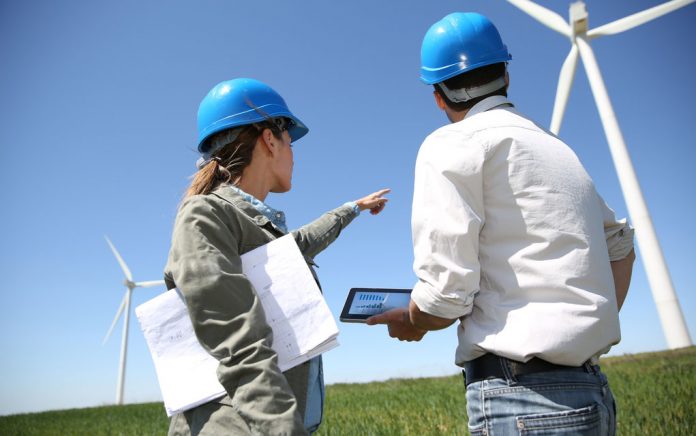 (DegreeAuthorities.com) – Drive, ambition and a big, fat paycheck — those are some simple requests that most of us require to get us out the door to our jobs each day. Does your career excite you and light a fire within? If not, it may be time for a change. Whether you need a new job or are thinking of an entirely different career all together, here are some of the fastest growing for 2020.
Solar Photovoltaic Installer
Harnessing energy from the sun is turning heads in many global industries. A solar photovoltaic installer is someone who assembles, installs and maintains solar devices on residential and commercial structures.
The average pay for this entry-level job is around $42,700 a year. It's one of the hottest and in-demand careers for the year, and with a 63% job growth, the opportunities are only expanding.
Wind Turbine Service Technician
With a rising 57% job growth expectation, this career is one to watch. A wind turbine tech is an innovative career where you'll analyze the function and mechanics of wind turbines.
You'll specialize in their repair and application and be available around the clock for emergency calls. A technical school training certificate is required, but you can expect to bring in around $54,000 annually.
Home Health Aide
If you love to care for and help others, pursuing a career as a home health aide may be for you. Helping patients at home with their daily living tasks is the main job role for this position.
Home care is a fast-growing profession that's rising as much as 36% in the employment sector. The need for home health aides is growing as the home health industry is expanding at a rapid rate. Expect to make around $24,000 a year or more, depending on your demographic and underlying skillset.
Genetic Counselor
Do you like to study the science of disease and then discuss it? If you have a passion for health, a genetic counselor position may be for you. They assess your risk for inherited conditions, birth defects and genetic disorders.
Genetic counselors analyze test results and compose reports to add to a patient's chart. It has a 27% growth rate, and while you'll need a master's degree, you can expect to make around $40 an hour.
Occupational Therapy Assistant
Another growing career in healthcare is occupational therapy. As an assistant, you'll help patients improve their functioning following a life-altering injury or event. This could be through therapeutic activities, stretches and exercise. Averaging about $28 an hour, the 31% growth rate makes this a promising career.
Look into these positions if you're really wanting to revamp your career. They offer the long-term security you should be looking for in a growing job market. You deserve to be paid what you're worth and thrive in an environment that helps you grow and prosper.
~Here's to Your Success!
Copyright 2020, DegreeAuthorities.com