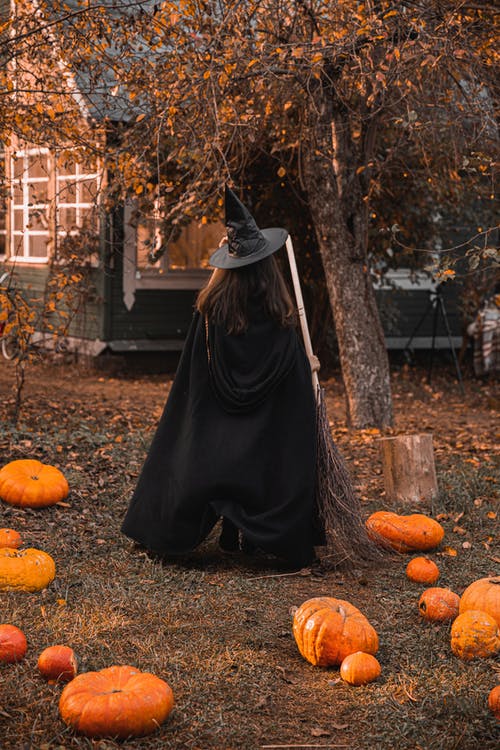 Halloween can be exciting to many and overwhelming to some. The pressure to have a great costume and be creative can feel difficult. Don't end up at the event at the end of October, whether it's school, a party, trick or treating, without a solid outfit. Here are some very easy and creative Halloween costumes that are budget-friendly. We took the hard part of coming up with an outfit out of the equation.
Emoji

You can take this one in all different directions. You can dress in yellow and paste felt emoji expressions on you. You can dress with a friend and have two emojis. You can put yourself in a frame and be that selected emoji. The best part is expressing a funny or happy emotion all day long.
Witch


This is a classic and great costume. You can buy a black hat, wear all black, maybe even a dress and you are golden. Add to it by painting your nose green or adding props.
Cat

This one is another costume where you can put all black on and some ears and call it a day. You can even go further and dress as a tiger and wear tiger ears.
Farmer


Find some overalls and a plaid shirt and a hat, and you are a farmer. Add more to it by wearing boots or carrying tools.
Skeleton


Put on some black clothes and start cutting white duct tape. Stick them to your outfit like bones and put the clothing on.
Jack o' lantern


Wear all orange and cut pieces of felt for the eyes of a jack o' lantern. Add a green hat or green stem for added fun.
Cat Lady


You can make this costume very easily, but you can also get creative. Print out some cat pictures or buy some cat stuffed animals and attach them to you. You can wear a robe, slippers, and any additional items that make you feel like a cat lady.
8. Chip on Your Shoulder Costume

Wear a shirt and tape some chips to the top of your t-shirt or sweatshirt.
Self-portrait


Carry a large empty frame around your face or make a lightweight version you can tape to yourself.
Clown


You can just buy a nose and hat and call it a day, or you can add floppy shoes and a fun outfit to this costume.
Fruit


Pick any fruit such as watermelon, pineapple, peach, banana, and cut felt into the seeds or ridges. You just must dress in the color and add a few items for this one.
Cowboy or cowgirl


Wear a cowboy/ cowgirl hat, some boots, a plaid shirt, and jeans, and you are ready to conquer the wild west.
Cow


Wear a white or black outfit and add felt spots to yourself. Add to this one with some cow ears or a bell. Truly any animal can be an easy costume with basic colored clothes and some felt.
Policeman


Wear blue, buy some handcuffs, wear some sunglasses, and put your officer name on your shirt. You can act tough all day and police the crowd with this one. 
Nerd
Wear glasses, a white shirt, put some pens in your pocket. You can pull your pants higher and carry a fake laptop or book. Also, add some effect by slicking down your hair if you are a boy or putting your hair in pigtails if you are a girl.