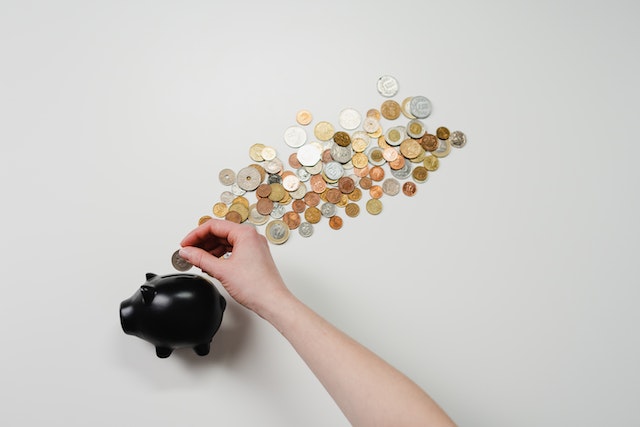 If you're looking forward to college but not looking forward to the bill, you're not alone. Fortunately for you and many others, there's a surefire way to save money on tuition.
Transferring credits from an online school or community college is a fantastic way to save money on tuition. This might not sound too appealing initially, but don't toss out the idea just yet! 
Why is transferring credits better for your wallet?
Universities are great, but the charges can rack up pretty fast. Depending on the college you choose, you can receive the same level of education for your general education classes. 
Gen Eds are those classes that you have to take, but they don't necessarily pertain to your degree. Who would want to pay prestigious university prices if many of these classes aren't even associated with your degree?
These classes typically take up your first two years of college. Read that again. That's a lot of time spent waiting to pursue the classes you actually care about. You probably don't want to spend that time paying that pricy university tuition. 
Why blow thousands on classes you don't even care much about? Transferring in credits can save you money in a few different ways. 
Community college, online universities, and transfer scholarships can save you an unbelievable amount of money. You have plenty of options to save money on tuition, so keep an open mind when it comes to your educational pathway.
Don't write off community college. 
Although community college gets a bad rap, it's actually a fantastic option for pursuing an education. And even better, your wallet will love it! Attending community college can save you an average of 3x as much as going to a public 4-year school. 
Many people avoid community college, assuming that they won't receive a proper education because it's cheaper. This is a false assumption that could cost you a lot of money and effort.
Community college allows you to pursue an associate's degree, certain certificates, or just get a few college credits under your belt. Saving money on these general education classes saves you big bucks in the long run. 
Why not hop online?
Getting some credits online before transferring to a university is another viable option. Online classes can be easy, affordable, and flexible to your schedule. Not only do you get to save money on tuition costs, but you can also work alongside your schooling.
If you're pursuing a degree online rather than in person, you can save yourself up to half of the cost of college. That means you can save a ton just by getting those pesky Gen Eds out of the way.
Plus, The flexibility of online school allows you to squeeze some classes in between semesters if you want to graduate early.
Transfer Scholarships
A benefit to transferring colleges that not many people know about is the possibility of a transfer scholarship. This scholarship is given simply for transferring the credits you already have to the college you want. Depending on the university you plan to eventually attend, this can save you a ton of money! 
Decide what's best for you.
4-year universities aren't the only way to get a degree anymore. Transferring credits is a fantastic way to save you money while in college. 
However, if you are willing to trade the university costs for the experience, go for it! The great thing is that it's up to you to decide what works best for your educational pathway.