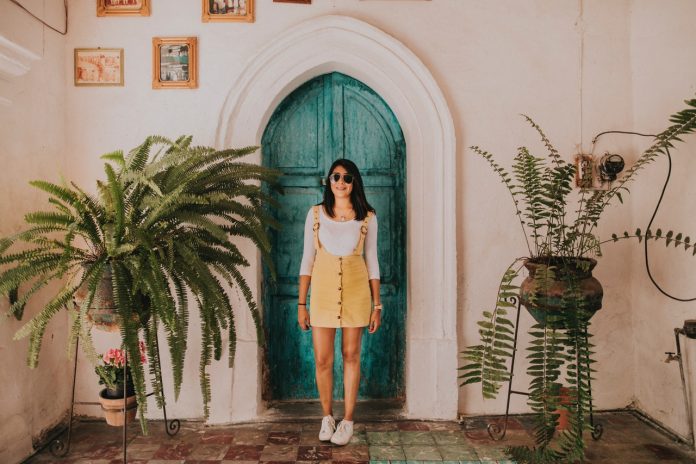 We've all heard about people making bank renting out a spare room on the weekends or special occasions. Some people even do it full time, working their schedules around accommodating guests and doing quickly cleaning and laundry turnarounds. Depending on your geographic location and time of year, you may have big potential for extra income in your spare room. Many people make enough to cover their monthly rent and then some, which can make the difference between being able to live in the part of town you'd like to be in and the part of town you can afford on your salary alone. And as side hustles go, vacation rentals are generally considered one of the most lucrative for return on investment, with the average Airbnb host making $924/month.
But listing your place on Airbnb or VRBO can come with some downsides as well. For every big success story someone has a horror story about a guest who left the refrigerator open when they left or one who flooded the bathroom with an overflowing toilet. (Not to mention the occasional theft story—uh oh!)
So, if you've ever considered going into the vacation rental business to bring in some extra cash, we've got a few things you should consider to try to make sure you come out on top in your new side gig.
1 – Deposits.
Often when people are new to the vacation rental game they try to think about what might be barriers for themselves when considering a rental and they think cutting out a required deposit is a great way to make their place appeal more than the competition. That's a big no-no! Ask for a deposit. A deposit is a good way to ensure that you will not only be reimbursed for damages, but it also lets the guest know that you will seek renumeration for any damage they cause. If they know they have $500 on the line, they may be more likely not to let the bathtub overflow—or at least to notify you quickly so that the damage isn't serious.
2 – Be available.
It's a good idea to give your guests an emergency contact number that works and that you will respond to 24/7. That sounds like something that could be abused by the wrong sort of renter—and that may happen! But it can also help you avoid big trouble later on. If the heating in your place goes out in the middle of the night and the guests can't reach you, they may decamp to a hotel and demand their money back from the site they booked through, which will leave you not only with a repair bill, but out the cash you would have made from the rest of their stay. When guests can reach you, you'll be able to reassure them that you'll solve any problems quickly and reasonably.
3 – Keep furnishings at a minimum.
Look, we've all seen those gorgeous rental listings that make us not only want to book a place for the weekend but pack up all our stuff and move in! But the truth is, the more furnishings you provide in your rental space, the more you will have to do with cleaning, maintenance, and repairs. Make sure you have enough seating in dining and living areas to accommodate your max guest amount, but don't offer much more. Put that extra loveseat in storage. Consider only leaving one tv in the living space and removing or selling extras. Generally, the more unnecessary amenities you offer, the more likely they will be broken or damaged. And don't over invest in any new pieces. You'll want sturdy pieces, but also pieces that clean easily and which can be replaced without a great deal of expense.