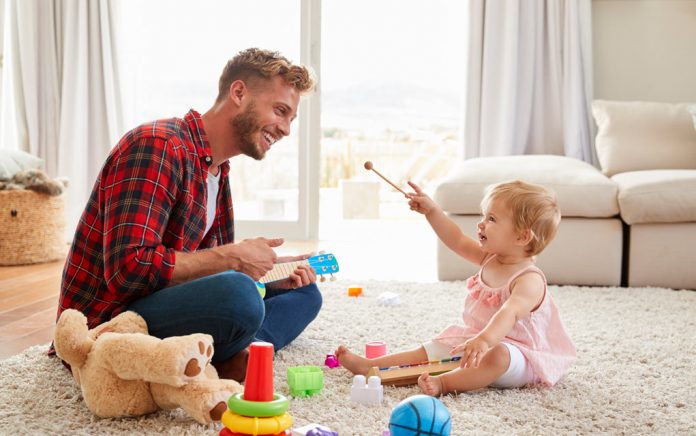 If you're a single parent, you likely know the financial struggle. Trying to juggle the responsibilities of a job or two while caring for a child can be challenging, and even scary. But you have the opportunity to improve your own life and that of your child — with the help of an online degree. Below are some of the best options for single parents looking for a better career.
Quick Read:
If you're drowning in debt as a single parent, a college degree can help you get back on track financially. Nursing, marketing, criminal justice, and finance degrees are excellent options for single parents in need of financial stability and flexible online courses. Take the first step toward a better life by enrolling in one of the four degree programs referenced below.
Create a Financially Stable Life for Your Family — Pursue One of These College Degrees.
Nursing
Struggling to keep your kids fed and clothed? Consider supporting your family with a well-paying nursing career. The median salary for a registered nurse is $70,000 per year, and this position only requires a Bachelor's degree in nursing. If you go on to get a Master's degree, you can make more than $100,000 annually as a nurse practitioner or nurse anesthetists.
Nursing is a practical career choice because the demand for nurses continues to rise. The need for registered nurses is expected to increase by 15 percent between now and 2026, so qualified applicants should have no problem finding good jobs. Many hospitals operate around the clock, so you can work while your children are in school or asleep.
Numerous reputable colleges offer online nursing degree programs. However, you should also expect to get some hands-on training at a local medical facility. You may also have to get licensed or certified to work as a nurse.
Marketing
Marketing gets a bad reputation thanks to pyramid schemes and long-lost frenemies who spam your inbox with direct-sales party invitations. Yet, you aren't limited to these avenues if you get a marketing degree. With a marketing degree, you can work in nearly any field, whether it's advertising candy bars, promoting clothing, or sharing brilliant ideas with website owners. You can earn this degree in just a few years at a traditional college or via an online learning program.
As with nursing, marketing has a stable outlook and an impressive salary range. The Bureau of Labor Statistics anticipates a 10% increase in the demand for marketing managers by 2026. You can earn nearly $130,000 per year for sharing your creative thoughts with advertisers or agencies — which will easily help you pay for years of daycare, sports, or other kid-related expenses.
Criminal Justice
Do you have a passion for crime shows, or do you enjoy Google-stalking potential suitors? You may enjoy a career in the criminal justice field. A criminal justice degree opens the path for career opportunities, such as:
Legal assistant
Probation officer
Corrections officer
Legal writer
Detective
Courtroom reporter
Courthouse secretary
Forensic science technician
Some of these positions may require training, such as an internship or specialized certification, beyond your criminal justice degree. You may also qualify for on-the-job training if you get a position at a police station or corrections facility. Criminal justice majors get to keep their communities safe while earning much-needed funds for their families.
Finance
Life as a single parent often requires plenty of budgeting to stay afloat. If you can relate, you may enjoy helping others manage their money. In this case, a finance degree could be right for you.
A finance degree teaches you the essentials of accounting, money management, stock market trends, and other important financial matters. You can use this knowledge to manage a bank, offer investment advice as a stockbroker, or provide personal financial solutions.
Financial analysts have a median salary of $84,300 per year, while financial managers earn a median salary of $125,080 per year. All positions in this field require you to work with numbers regularly, so brush up on your math skills before you pursue a finance degree.
Many single parents struggle to provide for their families, but you don't have to live paycheck to paycheck forever. Improve your life — and your kids' lives, too — by completing a college degree program in a stable field.