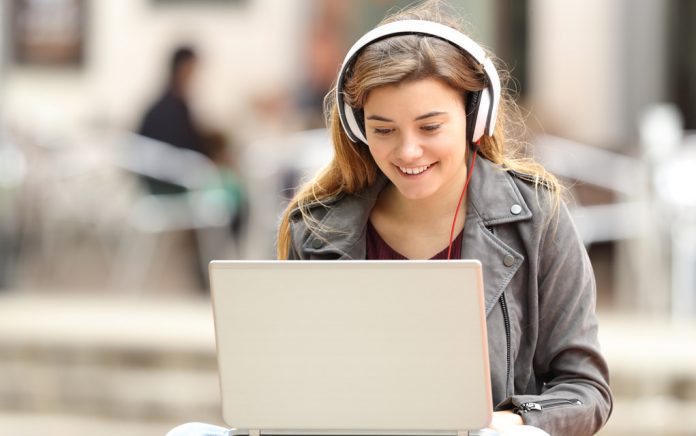 Some students mistakenly assume they need a unique major to ensure post-college employability, but many popular online degree programs also offer job security. Well-known degrees in fields like health and business teach you vital career skills, and in some cases, you can even begin your job hunt before you complete your education. As an added bonus, the widespread demand for popular degrees makes it easy to find local study buddies if you want to connect with fellow students offline. Keep scrolling to get the scoop on how you can benefit from one of these 5 incredibly popular degree programs offered at both online and traditional colleges.
Quick Read:
Looking to earn a degree online, but don't know for sure which degree suits you? Programs like business administration, early childhood education, nursing, psychology, and communications attract a wide variety of online college students every single year. In this post, you'll learn more about these five popular fields.
Need to Study from Home? Don't Miss These 5 Popular Career Options.
Business Administration
Business is one of the most diverse fields in the labor market. Taking a degree in business administration opens up a variety of different paths: finance, advertising, sales, or even self-employment.
Business degrees have been and remain one of the most popular choices for college and university students. This is reflected by statistics from more than 500 schools that offer online programs in the field. According to the National Center for Education Statistics, about 364,000 people earned Bachelor's degrees within the field of business between 2014 and 2015 alone – and those numbers are slotted to rise.
Early Childhood Education
Having a career in teaching is a big responsibility, especially if you work with small children. Even with the challenge of additional responsibility, early childhood education remains one of America's most popular degrees. Educators who graduate from an ECE program often become preschool teachers, student aides, or teacher's assistants, where they provide immeasurable assistance and help kids achieve success.
There are more than 6,000 online programs available to choose from if you decide to enter the field of education. Nearly 500 specifically teach early childhood strategies. Your learning opportunity is only a click away.
Nursing
Nursing may be a medical degree, but that doesn't mean it takes years to learn how to become a nurse – and it doesn't mean you can't learn remotely. You can complete most, if not all, of your academic portion from the comfort of your own home; you just need to finish practicals and hands-on training in person.
Registered Nursing remains one of best-paying and fastest-growing careers available in nursing today. It attracts many students who are seeking a medical degree for the first time.
If you have a degree in education already but are considering a move to nursing, you may have the additional option to become a Licensed Practical Nurse (LPN) with just a few classes. LPNs have more medical responsibilities, but they earn a slightly lower salary than higher-level nursing positions. LPNs average approximately $45,000 per year as opposed to $70,000 for Registered Nurses.
Psychology
Psychology is another common major for online students, but the field offers plenty of career options accessible with varying degrees of education. People who have a psychology degree can become counselors, therapists, clinical psychologists, or experimental psychologists.
Pay in psychology degrees varies based on your career of choice. Some therapists make as little as $44,000, while others make much more – up to $100,000 or higher. With more than 1,000 online degree programs available through different schools, you should have little trouble finding a path that works for you.
Communications
Never underestimate the power of effective communication. Communications is a popular field well-suited to people who work well with others and have an interest in public relations. Communications graduates often go into advertising, business, or journalism, but they may also work for companies in marketing.
The average salary for communications majors can vary significantly. Some workers, like marketing managers, earn more than $100,000 a year. Others, including editors, net around $60,000 per year.
Still aren't sure what your calling is? Explore these popular degree programs and the skills they offer to see whether they're worth your consideration. An online degree can help you earn a strong education, but it may also enhance your current experience so you can move forward and be more competitive in the workforce.