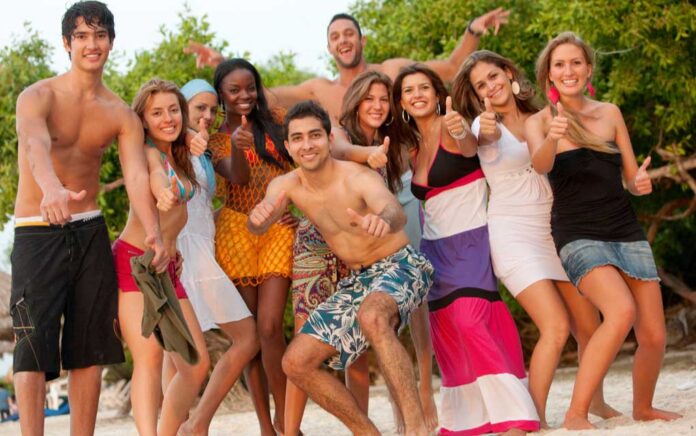 (DegreeAuthorities.com) – You made it through a long, cold winter, which means it's time to make some plans to get away from it all. It's spring break, so why not head south? There are so many people traveling out of state this time of year, and most of them want to party, so keep safety in mind. Check out these important safety tips for a memorable spring break.
Travel With a Buddy System
For younger people, it's important to travel with groups of close friends who have your back. Having a buddy system in place can really beef up safety when traveling. Create a group chat and have everyone's numbers and phone GPS accessible.
Sticking with a core group makes it easy to keep everyone accountable. Should someone have to venture away, it adds reassurance they get back safely.
Use Caution With Swimming
Headed to the Florida coast for spring break? One of the first places to go to is the beach. When talking and having fun, paying attention to your surroundings may not be a priority. A quick dip in the water to cool off is a must, but use caution.
Rip currents can occur out of nowhere and generate strong undertows that could carry you out away from the shore. Hang out near the shoreline and always swim with a friend to prevent accidents.
Watch What You Drink
Beach parties are in abundance during spring break, so a few drinks on the beach or back at the rental aren't unheard of. If you decide to drink a little and let loose, use caution. Other partygoers don't always have your best interest in mind. Laced drinks with sedatives can and do happen. Keep guard of your drinks at all times.
Be Careful With Money
Thieves abound everywhere. Keeping your funds safe is a given priority. Here are some tips to keep in mind:
Use both credit cards and cash.
Stash money in different spots (wallet, shoe, suitcase) in case you lose some.
Use a multi-authentication process when accessing accounts.
Wear a money belt.
Whether money is stolen or simply misplaced, the more you can do to beef up security with your cash, the better.
Keep Your ID on You
Make sure that you have proper ID on you at all times. This not only makes it easy to get in and out of borders if you're traveling outside of the country, but it also helps in case you get hurt. It will make it easier for someone to get a hold of your loved ones faster in the event of an emergency.
Spring break is more than a vacation. It's an opportunity to make some lifelong memories. While it's the perfect time to let loose and just enjoy life, safety needs to be a priority. Using a little caution and common sense can ensure everything goes smoothly. Now is the time to get your suitcase packed and get ready for some sunshine and a lot of fun!
~Here's to Your Success!
Copyright 2021, DegreeAuthorities.com