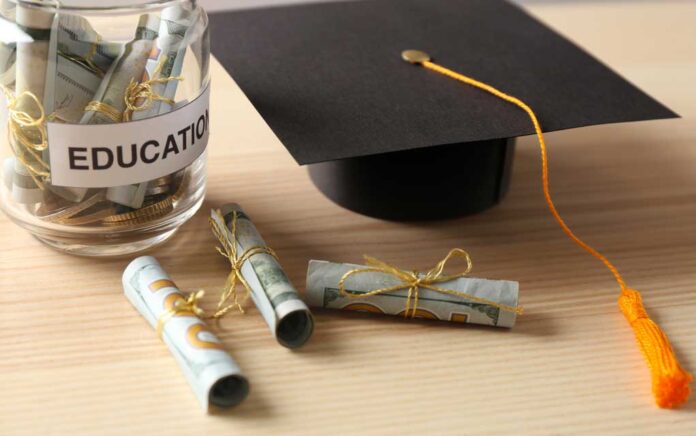 (DegreeAuthorities.com) – Many people dream of getting a good post-secondary education. It helps further intellectual development and expands career potential. But a major issue is that it gets expensive. The good news? There are plenty of ways to get around it. Here's some ideas on how to get paid to learn.
Join a Military Branch
There are many paid opportunities in the military. When joining the military, the main goal is to serve, but you're also there to further your education for promotion and enrichment. When you enlist, financial aid rewards will go toward paying for tuition and related expenses.
In the meantime, you can also work while obtaining your certificate or degree. The best advantage? HR departments look for grads who have military experience.
Apply for Grants and Scholarships
Whether you're a high school grad or well into your senior year of college, you may qualify for a grant or scholarship to help offset tuition costs. Qualifying for a grant is based on the need for economic aid or financial hardship. Scholarships are typically merit based. Recipients are chosen based on extracurricular activities, athletic abilities or academic achievements.
Apply for grants at the school of your choice and through FAFSA. Scholarships are often through local businesses or colleges. Some are offered in a lump sum, and you can use the extra cash to pay for expenses related to school.
Ask About Employer Assistance
Some employers offer to pay for some or all tuition costs for qualified employees. If you're looking to further your education or sharpen your skills, it's worth exploring. It's a great way to keep working, pay your bills and tackle your educational goals at the same time. Some employer-paid tuition programs may also pay part of your student loan debt.
Choose a Paid Internship
Let's face it, paying for school — even extras like gas and room and board — can quickly rack up. While in school, ask about internships. Some degrees, like social work and nursing, require them. An internship offers you on-the-job training while still going to school part time. You may also get a chance to earn some cash while doing it.
These days, finding ways to enhance your lifestyle is vital to survival. Employers only want the best of the best! Make competition a breeze and land your dream job by getting paid to learn a skill. Not only will your paycheck grow, but your life will also bloom by leaps and bounds.
~Here's to Your Success!
Copyright 2021, DegreeAuthorities.com