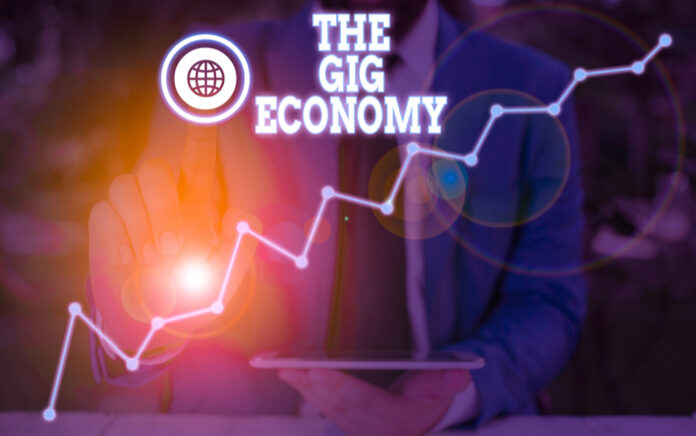 (DegreeAuthorities.com) – With an uncertain economy and many people out of a job or lacking full-time work, more people than ever are looking for alternative ways to make ends meet. The gig economy, for its part, has responded; the entire industry is shifting as a result of these changes. Here are some ways 2020 changed the gig economy.
There's More Competition
Before the pandemic, side gigs were readily available on job boards and in search engines. Now, there are more people out of work and looking for multiple streams of income. This makes the search for a part or full-time side hustle harder to find.
It's the same old story once present in employment. Increased competition can make finding work a little more challenging.
Proactivity helps, here. Ask anyone and everyone who hires contract workers for a job, even if you don't think you'll get it. Set up an account on Fiverr or TaskRabbit and offer your service to companies. Or, contact an old employer and ask if they need help with miscellaneous tasks or jobs.
Businesses Are Restructuring or Closing
With so many companies reconstructing because of COVID, most are looking at ways to maintain their brand with remote work. Many businesses are turning to hiring contractors who can work from home as opposed to paying for full-time in-house workers. This is beneficial for you if you're looking to stack some side gigs.
Send your resume out to large companies in your area with a note that you're looking to work remotely. You might be surprised at how many respond with options.
There's More Flexibility
If you've been kicked back to doing only part-time work due to the pandemic, you know you can't wait to get back to the 40-hour workplace. Now is the time to fill in that spare time with some remote jobs.
2020 has proven that the savvy worker can still make ends meet by tapping into multiple sources of income. Get up early and work for your employer and then use the afternoon completing micro-tasks from sites like Amazon Mechanical Turk and Clickworker.
Employers Really Recognize Gig Workers
Compared to last year, remote workers have gained more recognition with and support from employers. Companies recognize this as a good cost-effective measure. Workers that work per gig generally are savvy with their time, and business owners love that. In fact, they may reward these workers with higher pay. The flexibility factor makes it easier at tax-time too, as most subcontractors cover their own expenses and taxes.
This year has changed the way everyone looks at the concept of a "job." If you've already been working the side gig jam before COVID, you already have the tools you need to prosper — you just need to put in the time.
If, on the other hand, you're just starting out, now is the perfect time to dive in. The major benefit is there are (almost) no rules, and the sky is unlimited with how much money you can make. Utilize your existing skills and don't be afraid to step outside of the box. Your next opportunity awaits.
~Here's to Your Success!
Copyright 2020, DegreeAuthorities.com