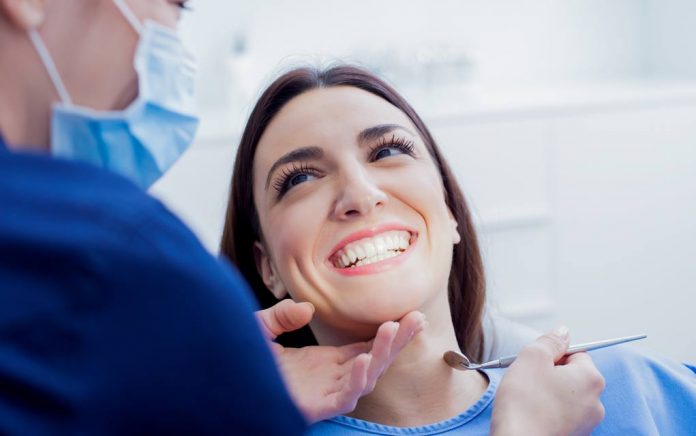 Quick Read:
Some people may believe that an Associate's degree is less valuable than a Bachelor's or a Master's because it's only a two-year program. Well-paying two-year degrees like radiation therapy, nuclear technology, nuclear medicine technology, dental hygiene, and web development turn this theory on its head. With higher than average salaries, they make you more successful in the working world. Find out how to use these career paths to your advantage in this career review.
Find Out How an Associate's Degree Can Turn into a Profitable Career.
Radiation Therapy
Radiation therapists are responsible for giving radiation treatments, most commonly for cancer patients. While unexpected, you can pursue this career with only an Associate's degree and a final licensing exam. The last step in your program is supervised training at a hospital or clinic; online schools let you complete the rest of your degree online.
Not only can you get a useful degree in this field quickly, but it's also expected to grow by a remarkable 13 percent over the next decade. Choosing this career path nets you increased opportunity for employment and an average salary of over $80,000.
Nuclear Technology
Nuclear technicians usually work in nuclear power plants and research labs, commonly making $80,370 per year or more. You can earn an online degree for this career in two years, but you will still have significant on-the-job training to complete later. A good online school can help you network with facilities to gain this in-person experience.
The only challenge with earning a degree in nuclear technology is that there is little growth — just 1 percent expansion by 2026. Compared to other careers, you may not have as many opportunities in this field. Honing your skills, getting additional degrees, and specializing can help you become more competitive.
Nuclear Medicine Technology
Nuclear medicine technology is another medical career that can earn you a fairly high salary with only an Associate's degree. In 2017, the average salary for people in this profession was $75,660 – that's better than the national average.
Nuclear medicine technicians prepare patients for imaging and scans by giving them certain radioactive drugs, including barium. Naturally, this is an important responsibility, and it isn't without risk. On-site training and licensing requirements ensure you understand guidelines and can practice your profession safely before you start.
Dental Hygiene
Want to spend your days cleaning teeth, helping prevent diseases, and promoting dental health? You can do it all with an Associate's degree in dental hygiene. Dental hygienists make an average salary of just over $74,000 a year. With above-average pay and potential growth rates of up to 20 percent, this quickly-growing career comes with plenty of opportunity.
Web Development
Web development is not only a profitable Associate's degree; it's also an increasingly common field of study. As more businesses and organizations transition to the online world, web developers play an important role in aiding them with their web presence. You can study to become a web developer through multiple online programs.
While web development doesn't have as high an average salary as some of the other degrees on this list (about $67,990 a year) it is projected to grow significantly over the next decade. Most analysts forecast the field to grow by around 15 percent. If you have a passion for computers, design, and creativity, web development might just be the right high-opportunity option for you.
If you want to earn an Associate's degree, but aren't sure which field to pursue, you can narrow your choice down by reviewing these well-paying careers. Jumpstart your career by choosing an online Associate's degree and make today the first day of your new future.