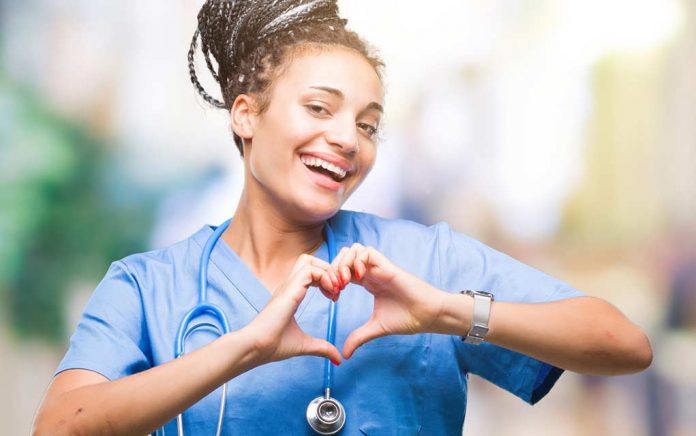 Are you a new graduate, or is graduation just around the corner? How exciting! Now is the time to start thinking about what you're going to do with your degree. There are so many job opportunities available, but you want one that has promise for growth and income potential, right? Take a look at some of the hottest jobs for grads in 2019.
Registered Nursing
When it comes to a career with good growth potential and staying power, check out registered nursing. Hospitals and home health care agencies attract new recruits each year. Specialized certification is where RNs can utilize their skills. Some of the top earners include nurses with expertise in pain management, nurse practitioners and anesthetists.
On top of a degree, getting extra credentials boosts your job potential and salary. With just a bachelor of science degree, you can start off making around $65,000 a year. With a specialized credential and a higher degree as an advanced practice registered nurse, your earnings can jump to as much as $96,000 annually.
Commercial Project Manager
Building trades are growing by leaps in bounds, making some hot jobs up for grabs. One is a commercial project manager. If you've obtained a bachelor's in architecture, engineering or construction management, this could be the career for you. You'll need solid leadership and time-management skills as well as good problem-solving abilities. Expect to earn around $89,000 a year, on average, plus bonuses.
Cybersecurity Engineer
If you're looking to expand your engineering degree further, check out becoming a cybersecurity engineer. This high demand career is perfect if you have the latest Internet technology (IT) skills and information security experience. So many businesses, both corporate and remote, need good cybersecurity engineers. Especially banks and online lenders who need to keep their client's info safe and secure. According to PayScale, the average salary for a cybersecurity engineer is around nearly $95,000.
Data Scientist
An up-and-coming hot career is, again, in IT. Data scientists are analytical experts who solve technical issues. You'll need strong mathematical and computer science skills to excel in this career. If you're going to school and about to graduate with a focus on statistics, computer programming or software engineering, this could be a profitable choice for you. And you could earn a salary of $100k or more.
Mobile Applications Software Developer
If you're looking for another cutting-edge career in IT, try a shot at a mobile applications software developer. Maintaining mobile apps for Android and Apple iOS is just the tip of the iceberg. If you're good at programming, software building and design, hot tech companies will be drooling over your resume.
You'll need to understand the software development process and be able to offer support and maintenance on the software you and others have developed. This includes leading mobile app platforms like Appy Pie and Unity. An associate's or bachelor's degree in computer science or management information systems is a must. Starting salaries are around $73,000 annually.
As you can see, there are tons of options to explore. Some positions need a given talent and expertise in addition to a degree. The more skills you can bring to the table, the better the role you'll play in the workplace. Find your hot job and look forward to a profitable future.
~Here's to Your Success!
Copyright 2019, DegreeAuthorities.com